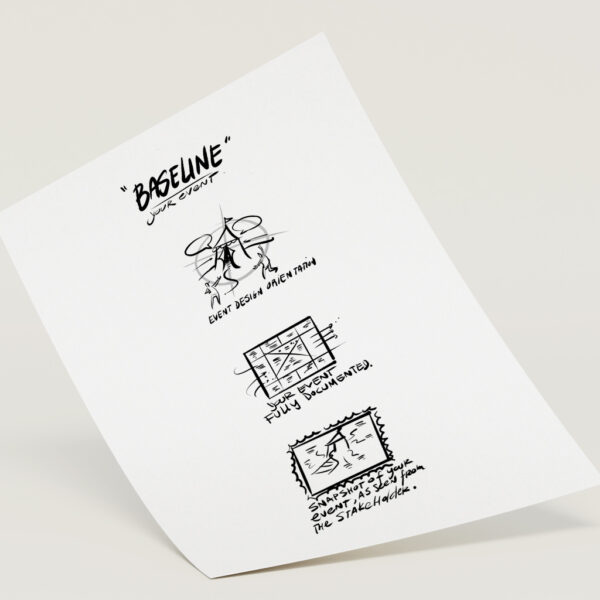 In stock
Baseline Consultant Engagement
$5.330,49 Excl. applicable VAT
A "baseline" is a way to document your past or next upcoming event using the #EventCanvas. See it like the balance sheet of an organisation, a snapshot of how your event is doing as seen by your stakeholders.
We have helped multiple organizations in creating the baseline of their event. In its most elaborate form, the team at Event Design Collective visits your event and creates an Event Design Room onsite. Additionally, we can equip a number of your stakeholders with an ethnographic research app that collects touch-points in each of their Experience Journeys. By looking through the eyes of your participants, speakers, sponsors, event team you will unveil a wealth of information and make it fun for those involved to be part of the documentation of the event.
It is an engaging way to obtain a snapshot of your event through the eyes of outsiders and of your actual stakeholders. By collecting actual self-reported touch-points of your event we then make an evidence-based "baseline" of your event on a single sheet of paper with supporting reports based on facts.