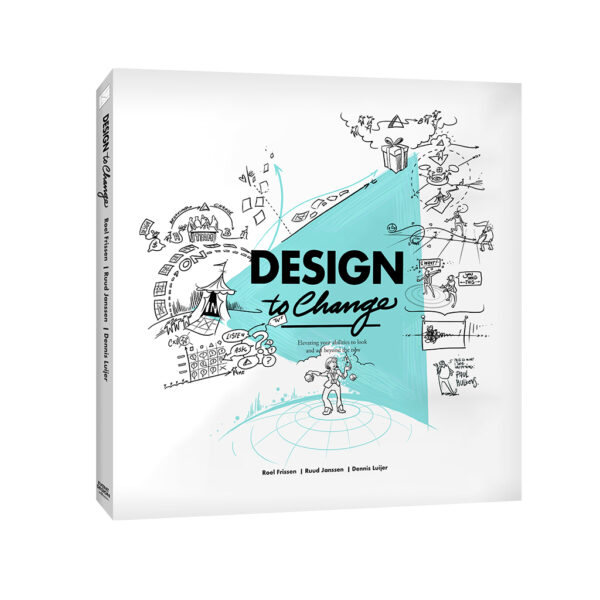 In stock
Design to Change (introduction sampler)
$0,00 Excl. applicable VAT
DESIGN to CHANGE – Elevating your abilities to look & act beyond the now
In 2016 we published our first book, Event Design Handbook, in which we explained in detail a powerful methodology to design events. The handbook describes a specific framework called the Event Canvas used to analyse the effect of past events and to design purpose- ful future events. The Event Canvas and its related tools proved to be well-received and well-implemented by event designers and we are encouraged by the success our users are having with the model and of the book. But we have discovered that as event designers have come to embrace the canvas for its analytical methodol- ogy and its strategy management, there is still more to master. Additionally, not every stakeholder understands the value of investing in event design in the first place. This book will detail that value.
Although it arrives more than four years later, this book is not a follow-up to the Event Design Handbook. And it is not a prequel. It comes not before or after the 2016 book in terms of its concepts. It is instead a companion piece. You do not need to have read either book first in order to understand the other.
The Event Design Handbook defines and describes the implementation of the Event Canvas in detail as the tool for event design. That same tool is embedded in this book. If you begin your journey into event design with that book, you can familiarize yourself with the Event Canvas first and then extend your reach for value, execution, and communication with this one. Alternately, you can read this book first to understand the value of design and the need to coordinate operations for that value; and then afterwards dig deeper into the specific utilization of the Event Canvas tool with the Event Design Handbook. Reading either book, or both in either order, the reader will better understand how events can be integral to and planned into any organization's short-term and long-term goals.