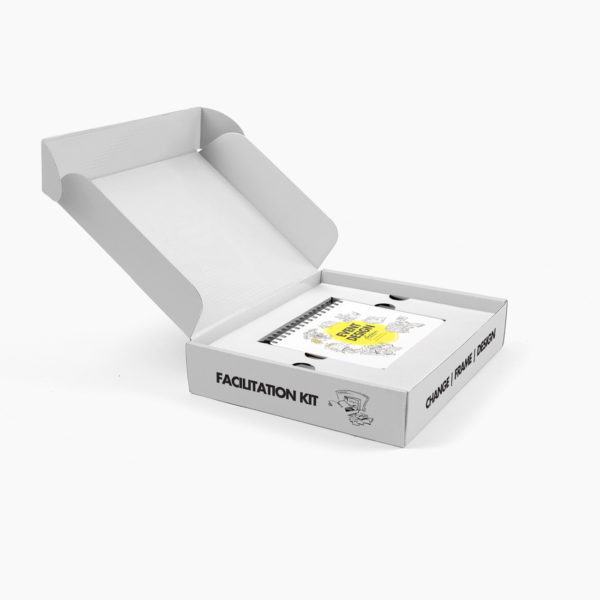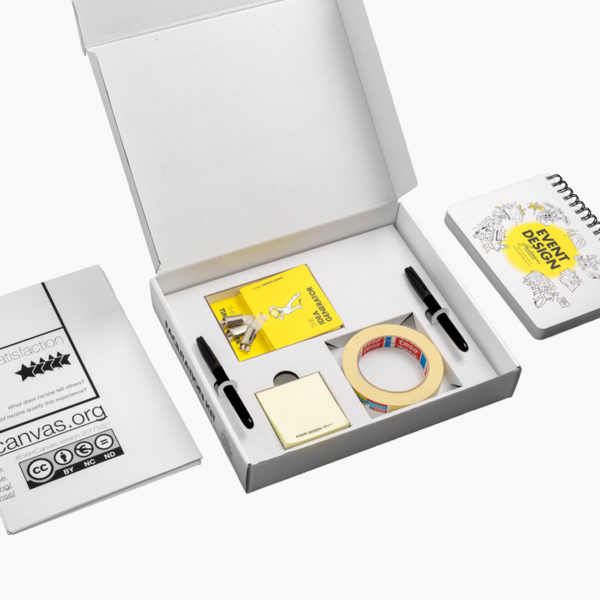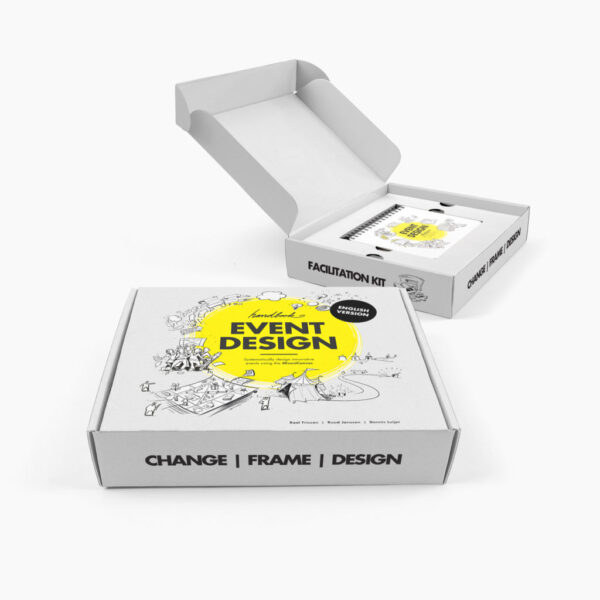 In stock
German EVENT DESIGN FACILITATION KIT ℠
€ 224,95 Excl. applicable VAT
Das Event Design Moderations Set℠ ermöglicht es Ihnen und Ihrem Team den Event-Design-Prozess mit Hilfe der #EventCanvas Methode durchzuführen. Mit dieser praxisnahen Methode können Sie Events simulieren. Gestalten Sie und Ihr Team Ihre Events bewusst und systematisch mit diesem leicht nachvollziehbaren Prozess. Mit dem Event Design Moderations Set℠ haben Sie alle nötigen Instrumente in der Hand, um mit Ihrem Event Design zu beginnen.
Das Event Design Moderations Set℠ beinhaltet:
1 Event Canvas
1 Prototyping Canvas
1 Stakeholder Canvas
1 Ereignis-Delta Canvas
2 Empathie Analyse Canvas
4 Päckchen Haftnotizen in 2 Farben

DISCOUNTED WHEN BUNDLED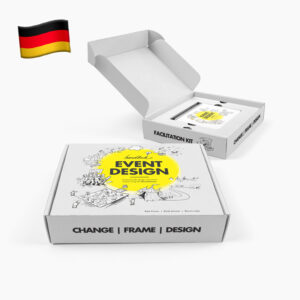 This item: German EVENT DESIGN FACILITATION KIT ℠
€ 224,95 Excl. applicable VAT
€ 224,95 Excl. applicable VAT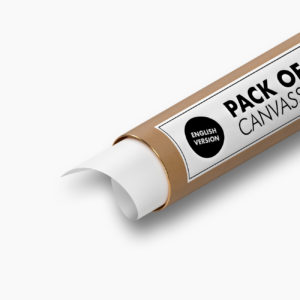 1 ×
English - Pack of all canvasses
This is a set of 5 large PDF files (Stakeholder Alignment Canvas, Empathy Map, Event CanvasTM, Event Delta Canvas and Prototyping Arena).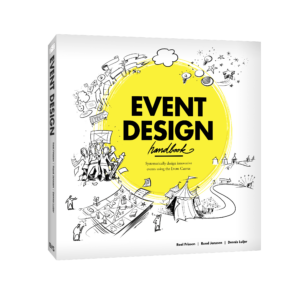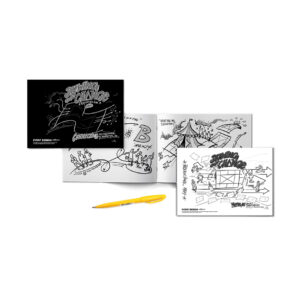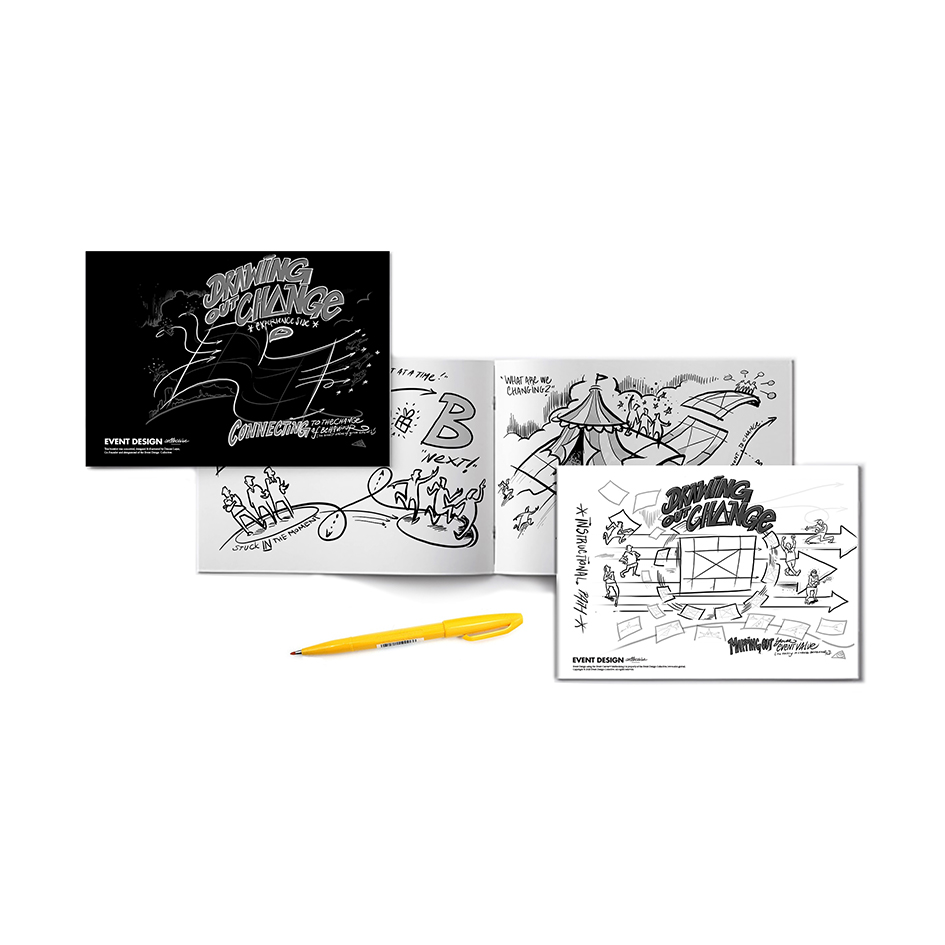 1 ×
Drawing Out Change
This book comes with a yellow Pentel Sign pen and an online course on how to color in the book; two coloring sessions with Dennis Luijer, creator of this book. So after purchase, the book will be shipped to you and you will get access to videos on the Instructional Path and the Experience side. Dennis Luijer will take you through the book from two angles and explains how you can use the yellow Pentel Sign pen (included) to make the book unique and explain Event Design using the Event Canvas methodology to your colleagues, clients, or students.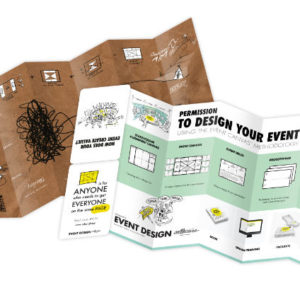 Description

Additional information
Das Event Design Moderations Set℠ beinhaltet:
1 Event Canvas
1 Prototyping Canvas
1 Stakeholder Canvas
1 Ereignis-Delta Canvas
2 Empathie Analyse Canvas
4 Päckchen Haftnotizen in 2 Farben
| | |
| --- | --- |
| Weight | 1813 g |
| Dimensions | 38 × 30 × 8 cm |