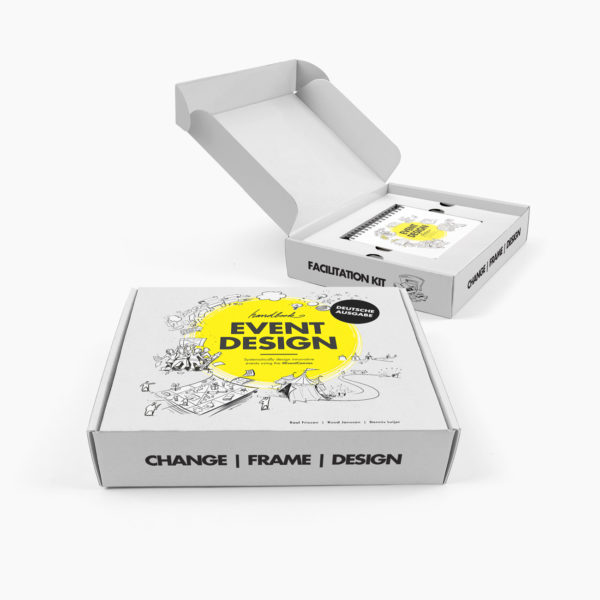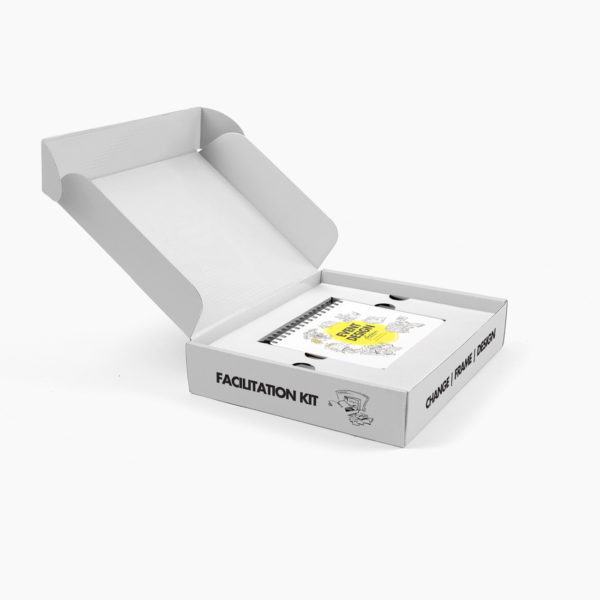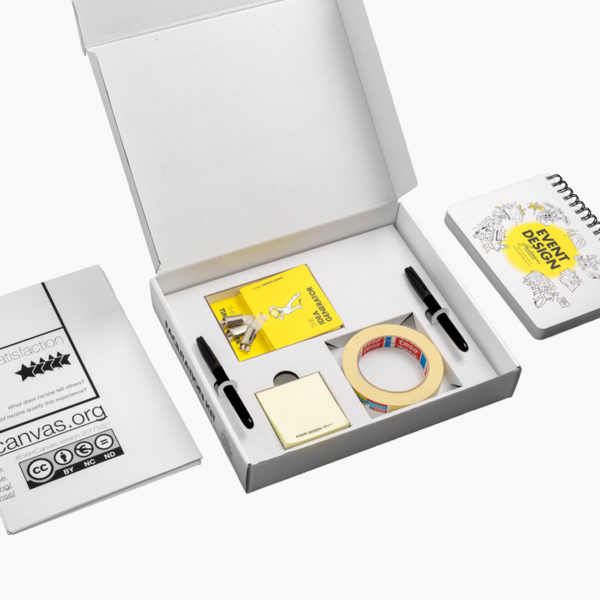 In stock
German EVENT DESIGN FACILITATION KIT ℠
€ 224,95 Excl. applicable VAT
Das Event Design Moderations Set℠ ermöglicht es Ihnen und Ihrem Team den Event-Design-Prozess mit Hilfe der #EventCanvas Methode durchzuführen. Mit dieser praxisnahen Methode können Sie Events simulieren. Gestalten Sie und Ihr Team Ihre Events bewusst und systematisch mit diesem leicht nachvollziehbaren Prozess. Mit dem Event Design Moderations Set℠ haben Sie alle nötigen Instrumente in der Hand, um mit Ihrem Event Design zu beginnen.
Das Event Design Moderations Set℠ beinhaltet:
2 Empathie Analyse Canvas
4 Päckchen Haftnotizen in 2 Farben
Description

Additional information
Event Design Facilitation kit℠ (Deutsche Ausgabe) includes:
50 wire bound Event Facilitation Cards
1 Event Canvas (A0 Poster)
2 Empathy Maps (A0 Poster)
The kit includes everything to start designing your Event.
| | |
| --- | --- |
| Weight | 1600 g |
| Dimensions | 37 × 28 × 8 cm |