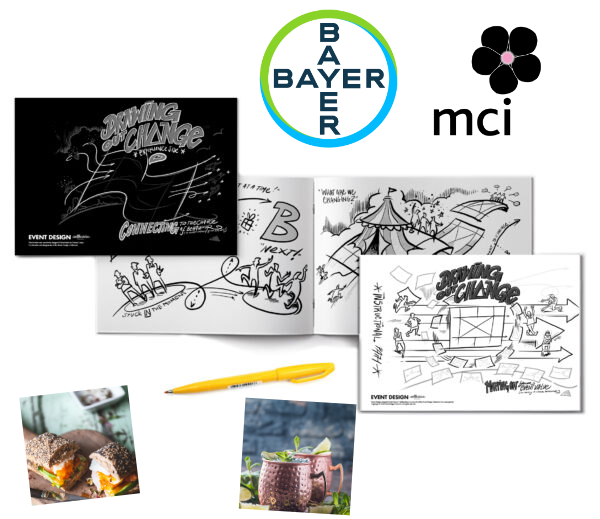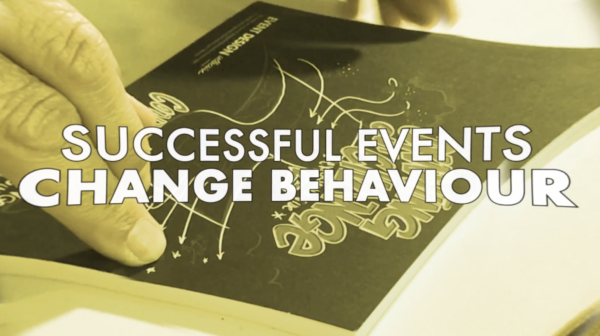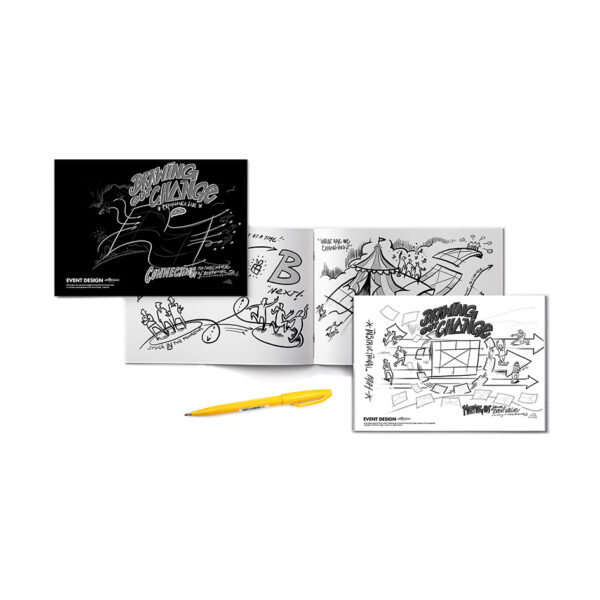 In stock
XP pack for EDC Level 3 program for Bayer/MCI October 2020
$18,35 Excl. applicable VAT
This is your experience Pack (XP) for your upcoming Event Design Certificate program. This package is highly recommended to order as we will ship this pack to your home address and it will be an integral part of our program. In the email, we have also provided a coupon code so that this order will arrive at your doorstep with no additional charge and free shipping.
This is your XP pack for your upcoming training program. You will get:
a copy of the Drawing out Change booklet (see below for more information)
access to the Drawing Out Change course in My Courses
6 months of access to the Event Design Certificate Online Training program in My Courses
a set of hi-res files of the 5 canvasses we use in our programs
This book visualizes Event Design using the Event CanvasTM methodology from two perspectives. Through the Event Design Certificate program or through the Event Design handbook you have learned how events create value and now you are ready for the next step. Successful events change behavior, but how does that fit into Change in organizations. It is a book that enables you to understand these different perspectives and explain them to others. Experience reading this booklet from 2 perspectives. No book will be the same as you color it yourself and apply highlights where you feel it is appropriate. This book is the ultimate tool for those who would like to understand, play, color, draw, explain, and involve.
The package is shrink-wrapped and comes with a yellow Pentel Sign pen and an online course from the author, Dennis Luijer, to add you highlights to the book. The book size is A5 oblong; 148 mm high (5.8 inches) and 210 mm wide (8.2 inches) and weighs 261 grams.