Current Status
Not Enrolled
Get Started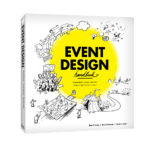 Listen to the book that was inspired by a single piece of paper and went on to become an Event Design revolution.
Copyright © 2021 Roel Frissen, Ruud Janssen, Dennis Luijer. Narration by Anthony Vade.
All rights reserved. No part of this publication may be reproduced or transmitted in any form or by any means, electronic or mechanical, including photocopy, recording, or any information storage and retrieval system, without permission in writing from the copyright owners. Every reasonable attempt has been made to identify owners of the copyright. Any errors or omissions brought to the publisher's attention will be corrected in subsequent editions.