DO YOU:

- Want to take the next step after attaining your CED?
- Find technology intimidating and confusing?
- Want to learn new skills and techniques for online facilitation?
- Have a safe space to exercise your digital facilitation skills?
- Want to develop online facilitation skills you can use with your clients and in your business?

BECOME A CED+ DIGITAL FACILITATOR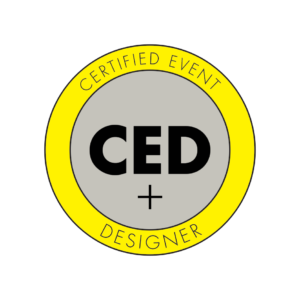 WHATS INVOLVED IN THE PROGRAM
In the CED+ Online Facilitation Program you will learn to: 
- Build confidence in facilitating a team through the Event Design process use online collaborative tools like zoom and Mural.
- Drive the process and succeed with your team both online and offline as we head to a hybrid future.
- Make the online process engaging and fun to achieve design success, motivate your team through completion for successful event design outcomes.  The next opportunities to take part in one of these CED+ Online Facilitation Credential opportunities are listed below.
There is a limited amount of 4 seats per EDC Level 3 program for CED+ candidates available for CED'ers to join this new CED+ Online Facilitator program.

COST
As a current CED'ers you can apply for a value coupon of 1000 Euro towards your registration for the Level 3 program.

Apply Coupon Code: EDCL3CED+