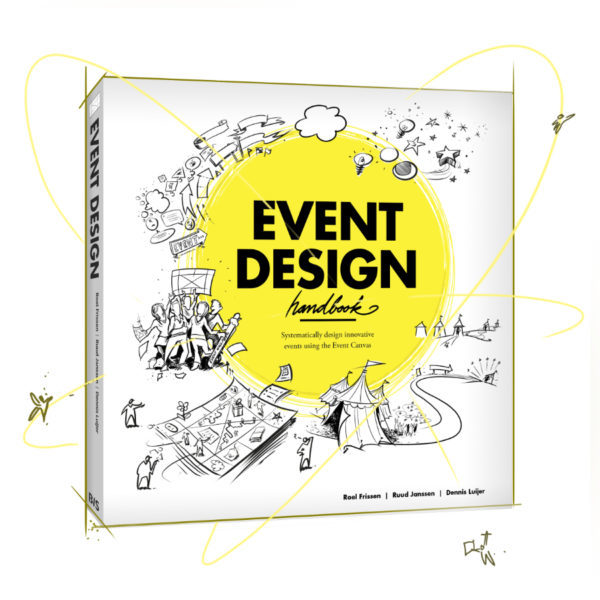 In stock
Event Design Handbook (DIGITAL ONLY)
$31,45 Excl. applicable VAT
Event Design Handbook
– Elevating your abilities to look & act beyond the now.
Purchase now to get instant access to a eBook in pdf format and the audiobook, narration by Anthony Vade.
This handbook will change the way you think about how events change the world you live in. It shows the way to re-design your world on one sheet of paper using the #EventCanvas. This book identifies the starting point of any event and outlines the steps of how events come to life. It focuses on the DNA of specific aspects of events and provides insight into how to observe and analyze events, understand stakeholders, and define behavioral changes required to deliver value. It also identifies the levers and mechanisms that influence such behavioral changes in event design. This handbook lays the foundation for creating a common language. A language that can be spoken and understood by those who know and those who don't yet know the mechanics of events. It is a pragmatic approach to designing and creating events that matter.